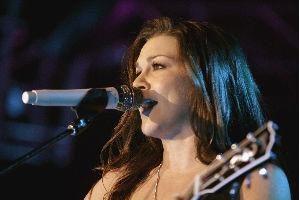 We spoke with representatives of three microphone companies (two manufacturers and one distributor) about the state-of-the-art equipment, or smart if you will, owned by the companies they work for. There have been many innovations that have been implemented to these tools to offer the best quality and optimal service.

By: Héctor Gómez Pérez

We will start this article with an abstraction exercise. Imagine the Monumental de Nuñez stadium, in Buenos Aires, Argentina, filled to bursting with rock lovers who eagerly await the American band Kiss. Finally, after much chanting their names, Gene Simmons, Paul Stanley, Tommy Thayer and Eric Singer appear on stage. Stanley begins to speak and is heard absolutely nothing because of the lack of microphones or the poor quality of them. I don't want to imagine the reaction of the public, it would be a nightmare situation.

Something similar would happen in an international scenario in which the presidents of Latin American countries meet, although there are some leaders of our region who abuse their voices to make presentations in public, no matter how hard their speeches are tried, they will not go beyond the second row in a wide scenario in which microphones are not available.

The two examples above show the importance of this equipment in the audio industry, whether in the field of entertainment, meetings and conferences, recording studios and a considerable number of other applications. To talk about the latest generation microphones we invited Juan Fernando Montoya, sales manager for Central and South America of Bosch and Electro Voice Mics; Guillermo Rueda Robles, technical manager of Yamaki Ltda and Ángel González España, marketing director for Latin America at Sennheiser.

What is there to offer?
In Bosch and Electro Voice there are two divisions in which you can talk about intelligent microphones. On the one hand they have the microphones focused on shows and live shows; this division is called Pro-Audio. On the other hand there are the teams designed for conferences and discussions, which they call Conferencing. "We talk about intelligent technologies to maximize their performance, in general terms we can mention network integration, supervision and monitoring, remote control and ease of use for the end customer," Montoya explained.

In Yamaki Ltda, distributor of the Shure brand, they consider that a microphone is intelligent when in addition to providing excellent audio quality it has output signals (usually digital) in addition to the balanced audio signal. "In other cases they may be those that have special characteristics of sensitivity and polar pattern that allow them to be used in very specialized applications such as video conference rooms," Rueda said.

Ángel González exemplified the concept of state-of-the-art or intelligent microphones with two models, one from Neumann, Sennheiser's sister brand and the other proper from the latter. This is the Solution-D (Neumann) system of digital microphones. This company has transferred the dynamic range and signal fidelity of analog studio microphones to the digital world so that the audio production chain goes from beginning to end on this domain, "promoting a high quality production with only a microphone and a recording device," according to González.

For its part, the MO 2000 optical microphone "is a transducer that records acoustic signals based on the light intensity of an LED, whose light is directed through optical fiber (transmitter) to a reflective diaphragm. This diaphragm is moved by a sound signal and the light beam is diverted to another fiber optic cable (receiver). Variations in light intensity are converted by a photo diode into electrical signals," González said.

This microphone is used in the magnetic resonance equipment of hospitals to keep communicated to the doctor and the patient who undergoes a study; it also finds a place in potentially explosive atmospheres such as gas plants and oil facilities. "Due to its high sensitivity, it can capture the least noise caused by a fuel leak and connected to a monitoring center helps prevent accidents," said the Sennheiser representative.
---
Uses and applications
We start this article with music and we will continue with this theme, since the microphones of Bosch Pro Audio users have been used in concerts of artists such as Bon Jovi, Dragon Force, Saxon, Black Sabbath (Geezer Butler), GWAR, Blue Men Group, Megadeth, Ricky Martin, Berlin, Snoop Dog, among others.
On the side of the concourse line, Juan Fernando Montoya highlights experiences with the United Nations, the European Parliament, presidential meetings of the G8, meetings of Unasur, Spanish Parliament, Congress of Colombia, Assembly of El Salvador, as well as boardrooms of important companies in the world.
According to Guillermo Rueda, Shure equipment is suitable for applications in audio and video conference rooms, places where recording with discrete or hidden microphones is required, corporate boardrooms, distance education centers, government entities and courts.
Neumann's Solution D is used in audio recording studios for both broadcast applications, record productions and commercial applications. An example of this is the Mexican company Gilsama that uses them for the production of content for audio guides. For its part, the MO 2000 optical microphone is used in the oil and gas industry, as well as a complement to diagnostic medical equipment as we had already pointed out.
They can't do it alone
In short, excellent microphones are not a guarantee of optimal sound quality, which depends on a wide set of factors. While the new technologies implemented in these equipment have minimized or made more manageable some problems that were typical when working with analog microphones, these have not been eradicated in their entirety. You still need a good management of the distances and dynamics of the microphones and a well-drawn wiring. "Now with intelligent technologies enter other factors already more typical of networks, which include problems of unstable operating systems or poorly pulled data networks," Montoya said.
Microphones, no matter how intelligent they are, cannot be alone, requires, as Rueda pointed out, processors, mixers and components of excellent quality. All this without neglecting the part of connectors and wiring. Montoya complements this by saying that microphones increasingly rely on networks and computers, as well as good amplification systems and speakers to ensure excellent sound quality.
Finally, thinking about microphones for any type of audio installation is to contemplate a comprehensive solution that can in no way be left to chance. It is advisable to look for recognized brands that offer excellent after-sales service, study with a recognized integrator the specific needs, not only in terms of microphones, but also of transmission technologies and complete audio solutions.